Pushing a Product to Xero
This article will describe the process of pushing a Product Service to Xero.
Create the Product
Create the product service that will be added to Xero. For information on how to create a product service, see the How To Create a Product Service article.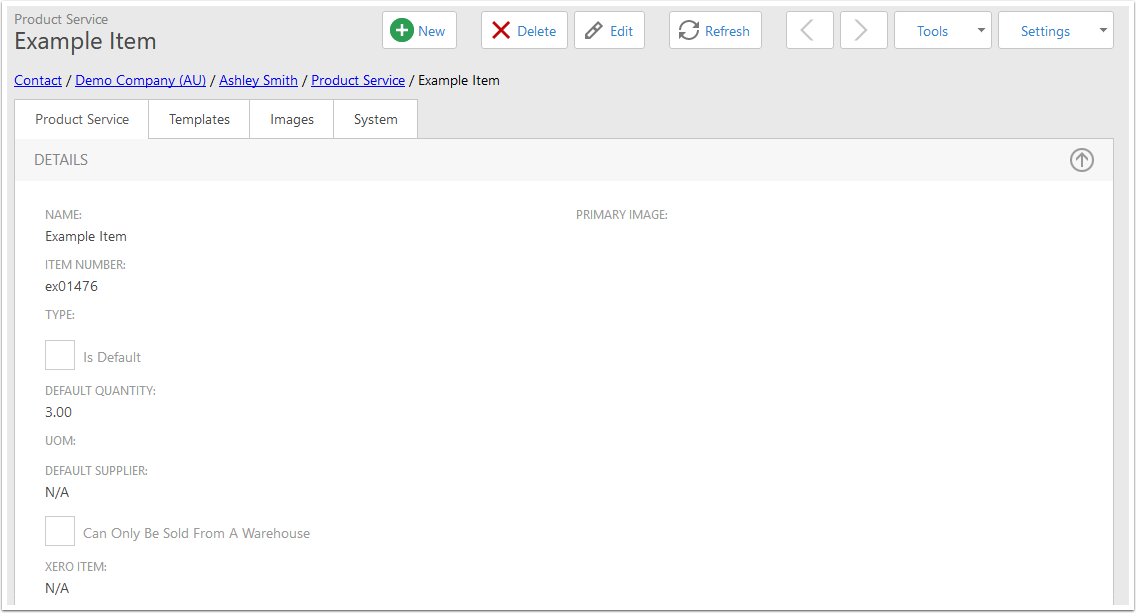 Click the Add to Xero button
In the Tools menu, choose Add Product To Xero.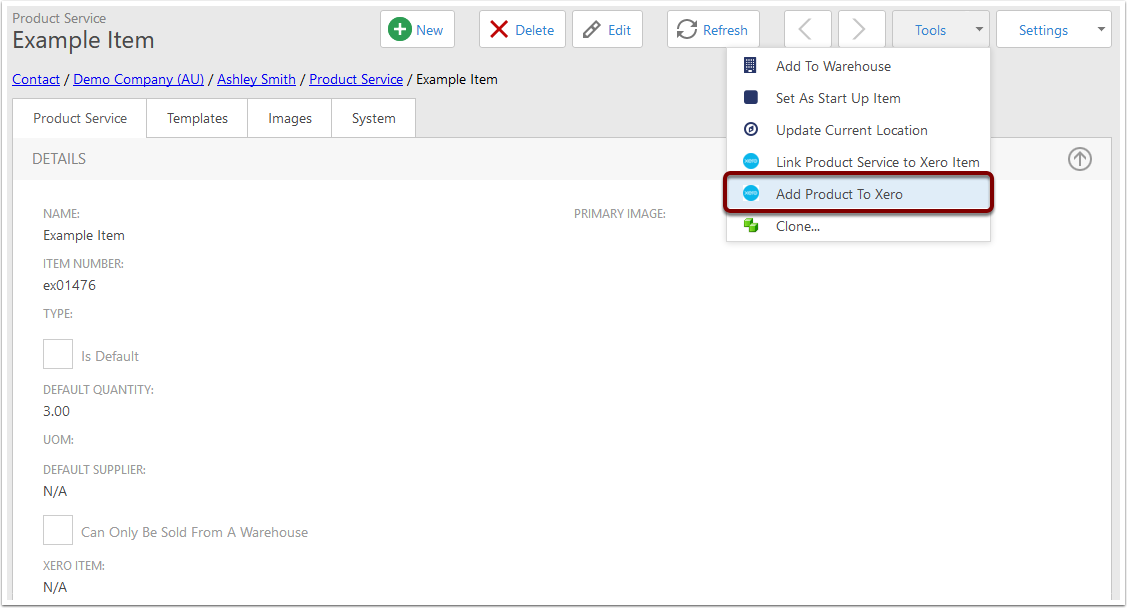 Choose options
You'll be presented with the following popup. This is identical to the popup when you create a new item in Xero.
Item Code, Item Name, Purchase Unit Price and Sell Unit Price will be prepopulated with values from the Product Service:
Item Code comes from the product's Item Number
Item Name comes from the Product's Name
Purchase Unit Price comes from the Product's Cost
Sell Unit Price comes from the Product's Price
None of the fields are required, but not providing them can lead to more data entry - for example, providing a Sell Tax Rate means that that tax rate will automatically appear on all invoice lines where that item is used.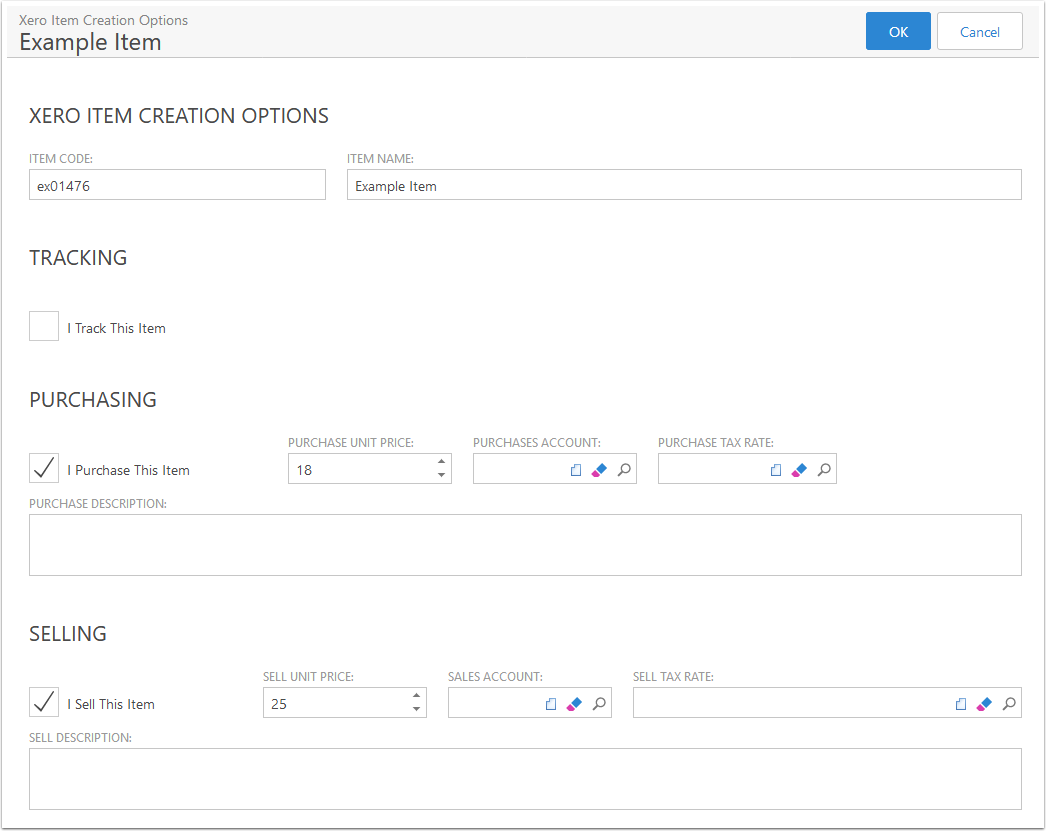 Click OK
When you've entered the options, click the OK button in the top right. This will push the item to Xero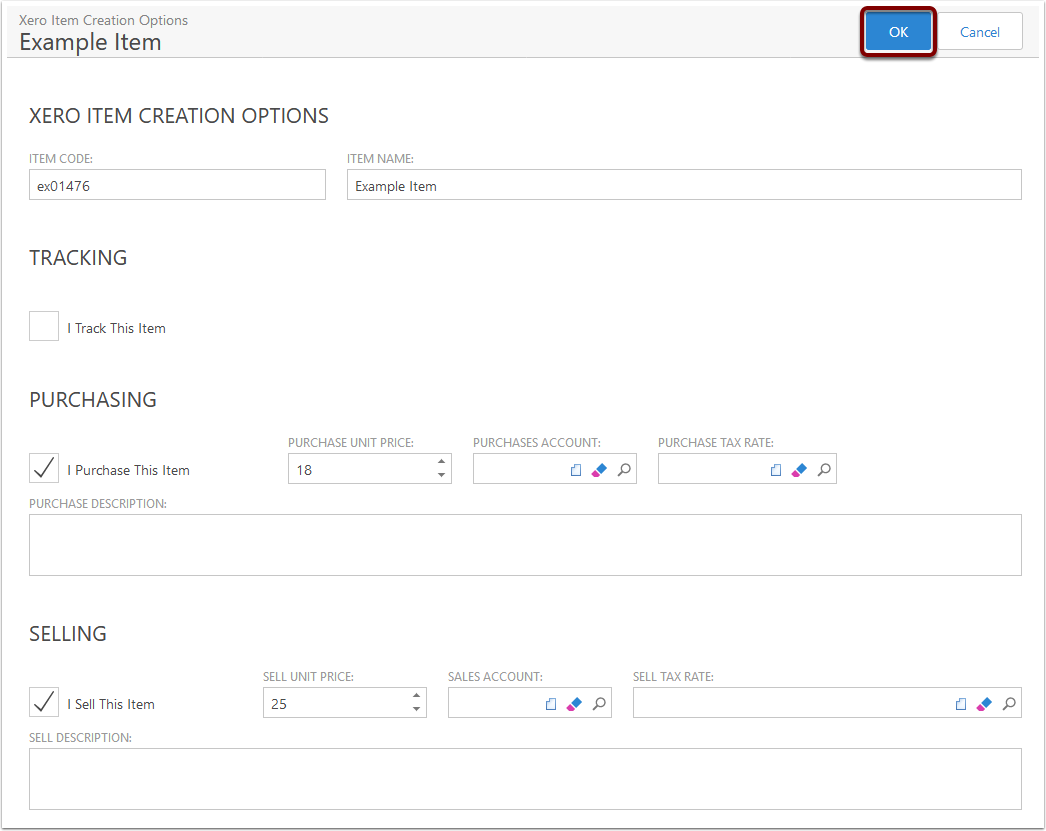 Check the Xero Item link
On the Product Service detail view, you can find the link to the Xero Item at the bottom of the Details section.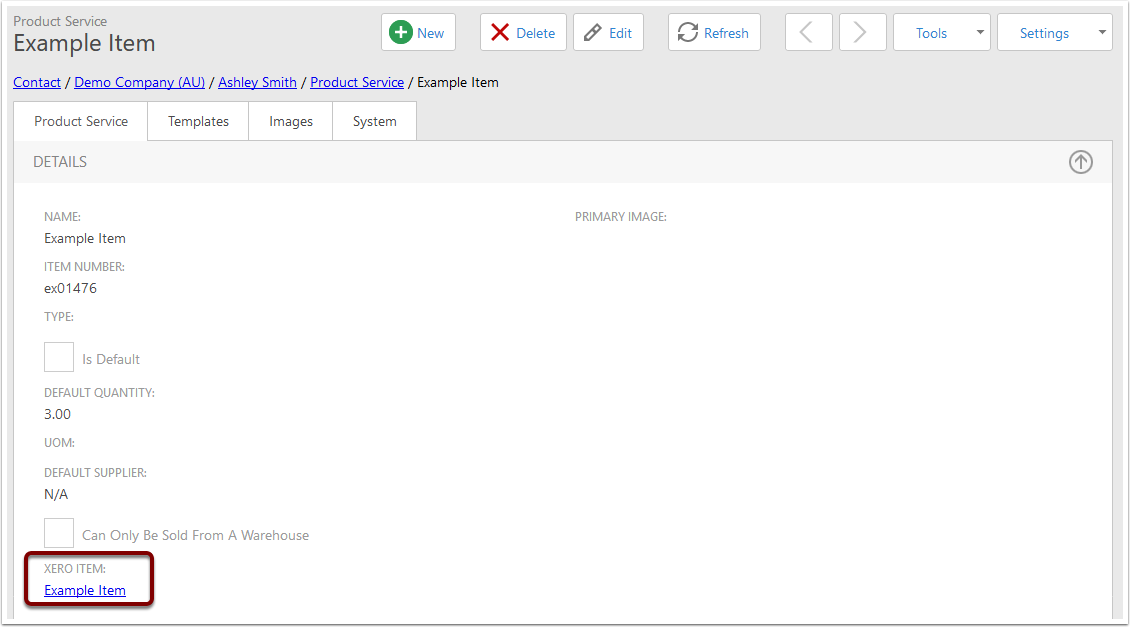 Check in Xero
You can also find the item under the Inventory section of Xero.