What we need to get things started
To Sync to Reckon Hosted, there is 2 things we need to have before we get started.
Identity Server User name and Password
And the Admin password for Reckon
Getting Started
First, we need to have the Identity server User name and password, We will login into CreataCRM, and connect
In the navigation,
click on Reckon Settings.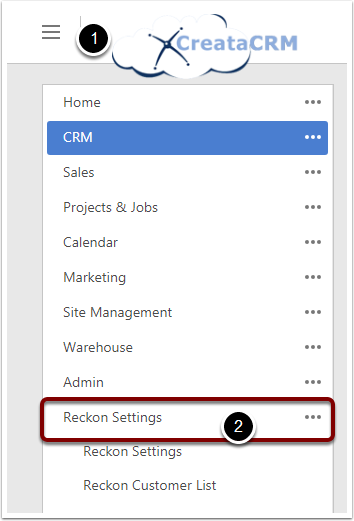 Connect to Reckon Identity Server
Before connecting please make sure of the following:
The company file is in Multi-user mode
No-one is logged in to the file using the Admin user
Make sure company file path is correct, check shares are correct if any
Initial connection MUST use the Admin user of the file.
Click Connect when ready. A popup will appear, please allow the popup to be shown.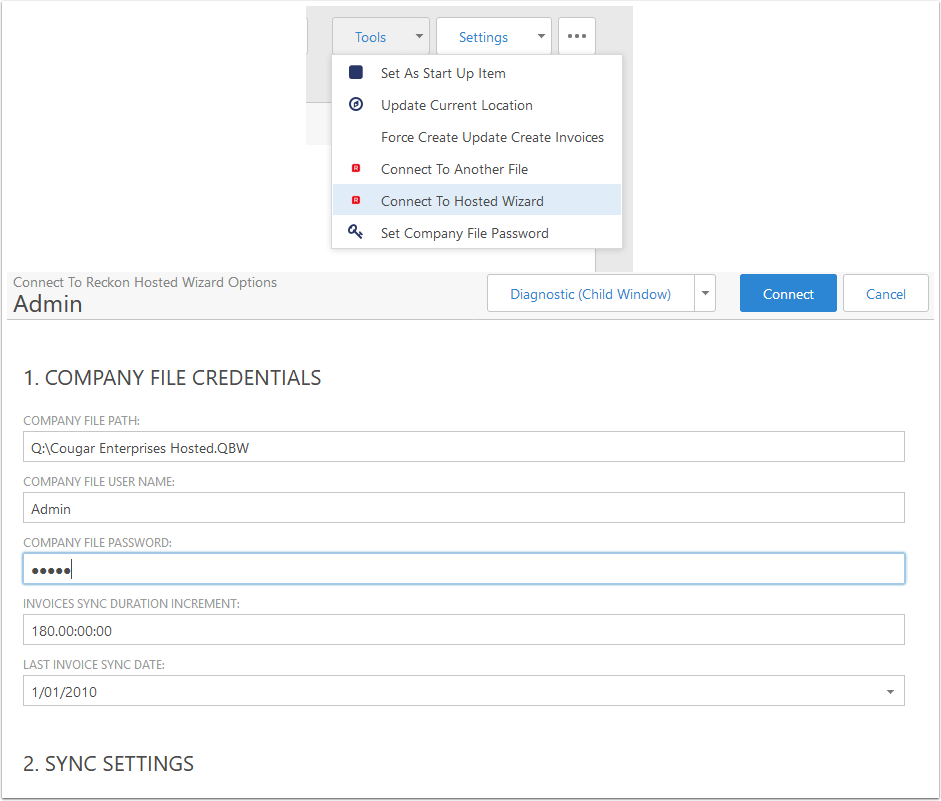 Identity Server
User ID is required (eg 1234567-1)
If it's the first connection you'll be asked for permissions, allow all and confirm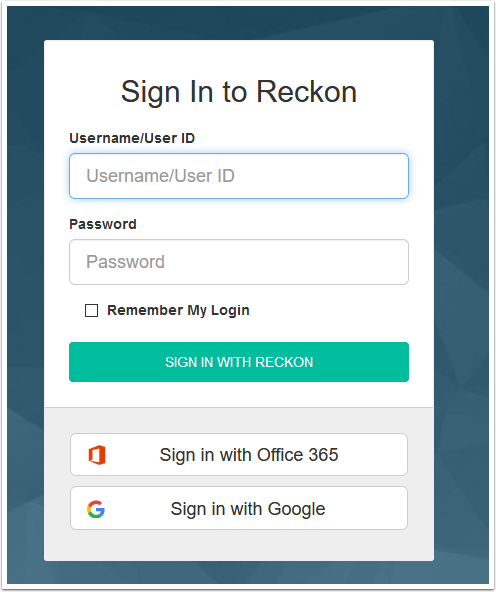 Connected
You'll see the following in a window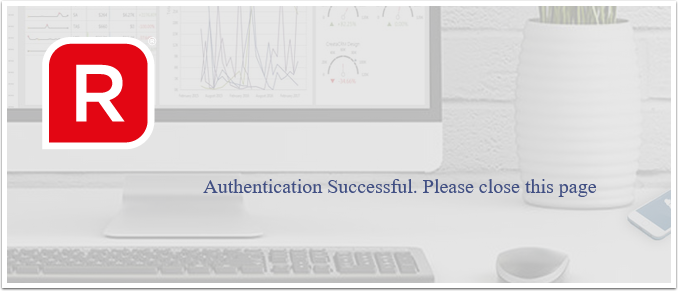 Creating a User called CreataCRM for CreataCRM
Back in Reckon, Log in to the file using the Admin user and put it into Single-user mode.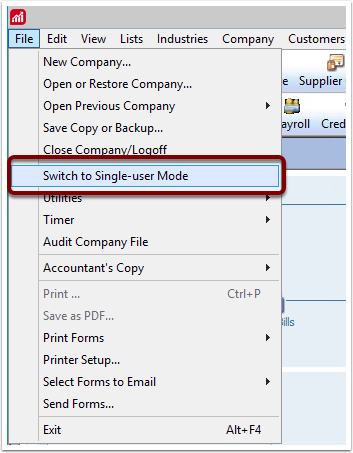 Create a new user
Company > Users > Set Up Users and Roles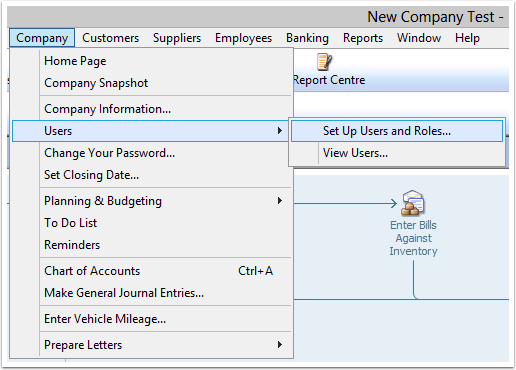 You'll be asked to re-enter the Admin user's password.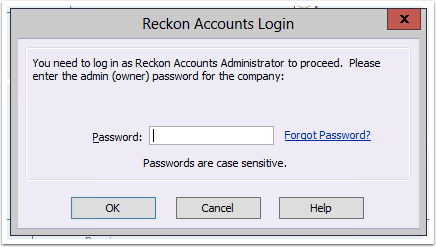 In here, add a new user.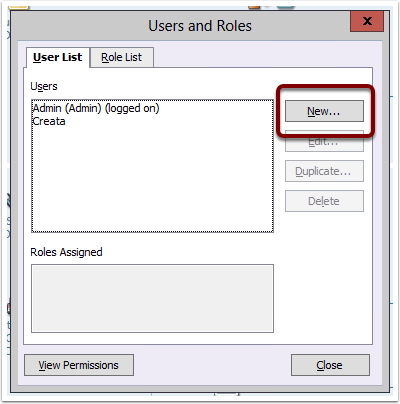 Name the user, provide a password and assign them the Full Access role.
Please be aware that despite what the field says, a password is required for the user that is used for the sync.
When the user is set up, click OK, then close the Users and Roles window.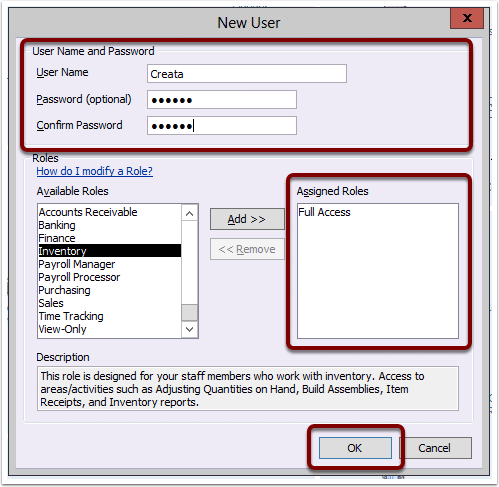 Change the Credentials inside CreataCRM
Edit the Reckon Settings screen and change the File User Name field to the user selected for the integration previously.
When this is changed, click the Save button.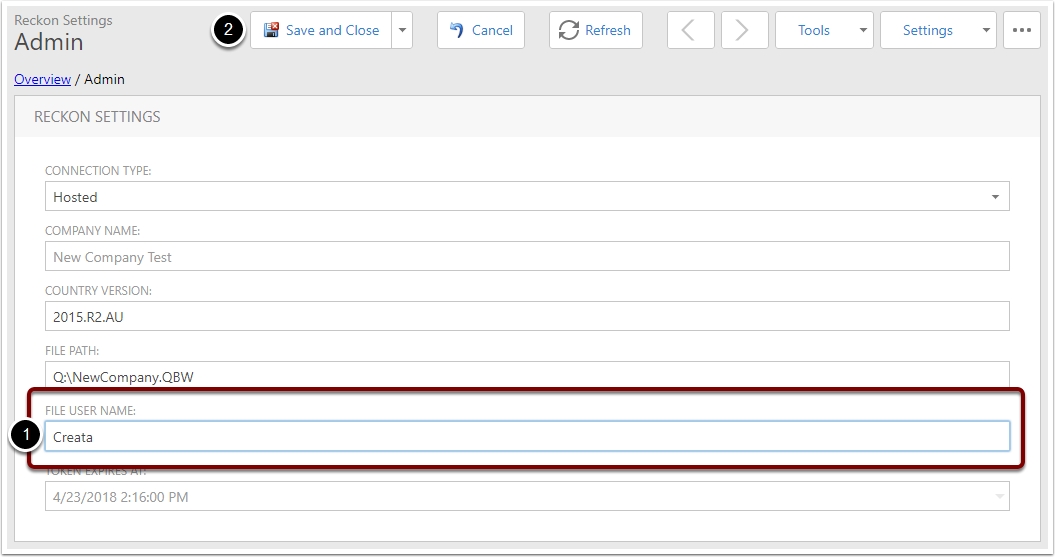 You'll also need to change the password used to connect - in the Tools menu choose Set Company File Password.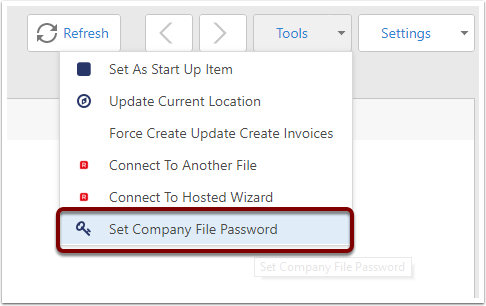 Enter the user's password then click OK.